Providing the public with the most accurate and up to date information and qualified family law attorney listings in their state to represent them.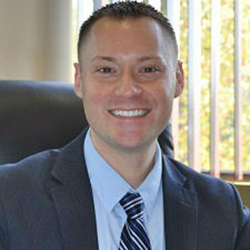 Ryan A. Riezenman
1393 Veterans Memorial Hwy, Suite 414N
Hauppauge, New York
11729
631-337-1977
www.petroskelaw.com
Charter Member
Ryan A. Riezenman earned his law degree from New York Law School in 2005 and began his career as an Associate Attorney for a commercial litigation, real estate, tax and entertainment law firm in New York City.
Mr. Riezenman now represents clients from commencement through trial in all aspects of family law, including marital dissolution, child custody and visitation, and support matters, in the Supreme and Family Courts. Mr. Riezenman is partner in the law firm of Petroske, Riezenman & Meyers, P.C. in Suffolk County, New York.
Mr. Riezenman has distinguished himself in the courtroom with his ability to clearly argue his position in a straightforward and unassuming manner. There is never any question that Mr. Riezenman believes in his client's case, displaying an infectious confidence and warmth of personality that wins over even the most skeptical judges. It can truly be said that Mr. Riezenman enjoys his work, and most of all, helping to make a difference for his clients.