Providing the public with the most accurate and up to date information and qualified family law attorney listings in their state to represent them.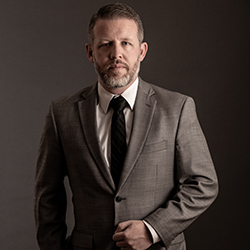 Charter Member
Attorney Rex Lee Patterson is an experienced family law practitioner and civil litigator. Rex has over 12 years of experience practicing law in several areas of civil litigation, including: family law, divorce, adoption, guardianship, child custody, grandparent's rights, personal injury, wrongful death, tort claims, estate litigation, real bankruptcy, collections, small claims, and other areas of civil practice.

Patterson Law LLC was founded by Rex in 2012 and provides experienced, aggressive, and passionate legal representation for its clients. Passion for his clients, building strong relationships, walking with them during their current circumstances, and obtaining great results separates him from other law practices. The firm brand/motto is "Relentless Pursuit" and Rex relentlessly pursues his clients' rights, freedom, justice, truth, peace, excellence, and victory.

In January 2019, Patterson Law opened its current office on the north side of Fort Wayne in a premier location off of Coldwater Road. Family law is now approximately 80% of Rex's practice. Rex obtained his Certification as a Family Law Specialist from the Indiana Family Law Certification Board in 2017, and there are only currently 70 attorneys in the state with that designation. He was recently blessed to have received Fort Wayne Reader's Choice Best Family Law Attorney, 2nd place, after only being located in Fort Wayne for less than 2 years. Rex is also a Registered Family Law Mediator, and enjoys helping opposing parties and attorneys come to a mutually acceptable agreement.
other accomplishments or accolades you would like to share on your profile:
*Certified Family Law Specialist, as certified by the Indiana Family Law Certification Board, since 2017
*Fort Wayne Newspapers, Readers' Choice - Best Family Law Attorney, 2nd Place", awarded in 2020