Providing the public with the most accurate and up to date information and qualified family law attorney listings in their state to represent them.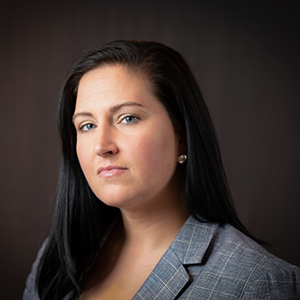 Rachel C. Hodgman
800 Falmouth Road, Suite 105C
Mashpee, Massachusetts
2649
508-419-0195
www.learyhodgman.com
Charter Member
Rachel C. Hodgman, Esq. is a partner at Leary Hodgman Law, LLC located in Mashpee, MA. She is a graduate of the University of South Florida and Barry School of Law. Attorney Hodgman's practice is focused on the areas of domestic relations, probate (guardianships, conservatorships and health care proxy affirmations), elder (estate litigation), trusts (litigation only), and mental health law. She has been practicing law for over a decade and strives to provide each and every client with zealous, objective, and empathetic advocacy.

Since Attorney Hodgman is passionate about making a positive difference in the community, she is actively involved in Comfort Zone Camp, a bereavement camp for children; Cape Cod Young Professionals; Children's Cove; and devotes her time to local projects and organizations. She also serves as Treasurer and Co-Chair of the Family Law Committee on the Barnstable County Bar Association Executive Board.