Providing the public with the most accurate and up to date information and qualified family law attorney listings in their state to represent them.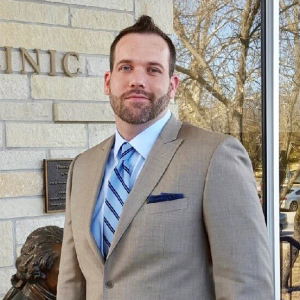 Charter Member
Meet Attorney Geoffrey K. Aubrey

Geoff is a native of Greater Kansas City. Raised in Olathe and well-traveled through life's experiences, Geoff came back to the Greater Kansas City Metropolitan area a number of years ago to be close to family and raise his children. The pursuit of an understanding and career in law was always a lifelong goal for Geoff, but the experience of divorce and going through the challenge of a custody battle is what ignited Geoff's passion and guided him to the practice of family law.

Geoff brings the perspective of personal experience to each case he works on. As a divorcee and a father, Geoff believes in the value of being able to raise his kids and be part of their lives every day. He is a true advocate of equal parenting time being the starting place for every parenting negotiation. Coming from blue collar roots, Geoff understands each client has worked hard for what they have and rightfully wants to protect the assets they have built and worked for. These principles are always at the forefront of his evaluation of each case.

Background: Geoff attended Washburn University School of Law in Topeka, Kansas, earning a Certificate from the Washburn Center for Excellence in Advocacy and the Max Rowinski Trial Advocacy Award. Before Law School, Geoff earned a Master of Business Administration from Western Governors University and a Bachelor of Science in Business Management from the University of Phoenix. Geoff is an Army Combat Veteran, proudly serving in Operation Iraqi Freedom II, as a Sargent, 12B, Combat Engineer, in the 1st Calvary Division.

The unique combination of business and financial background compiled with hard earned military drive and initiative, and a true passion for parenting rights makes Geoff a staunch family law litigator and a valued member of the Reynolds Law Firm, LLC legal team.